Using AI technology to improve your student's pronunciation
Teaching pronunciation has always posed challenges for English teachers:
• Insufficient practice time individually
• Phonological differences of non-native accents
• Excessive workload to design assessment test and give feedback for each student
Try ELSA - an AI-enabled
English speaking coach with
95%+ accuracy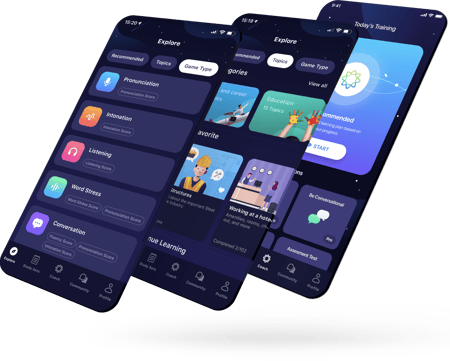 Result-proven English Pronunciation Teaching Solution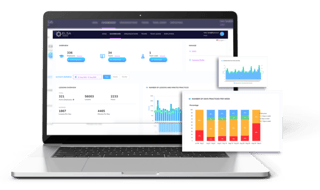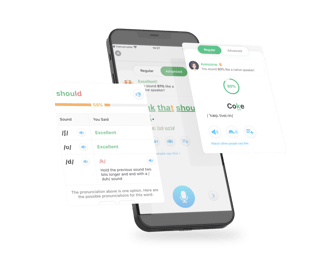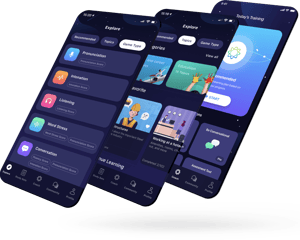 Interactive Dashboard
Save time grading manually and assign automated tests for students. Keep track of learning progress and total practice time.
Instant and adaptive feedback
Practice speaking and receive detailed feedback on Pronunciation, Intonation, Fluency, Word stress, Listening and estimated IELTS speaking score.
Drive student's engagement
Make your classroom funnier with ELSA: 26000+ gamified exercise, 200+ topic for situational learning and a supportive ELSA global community.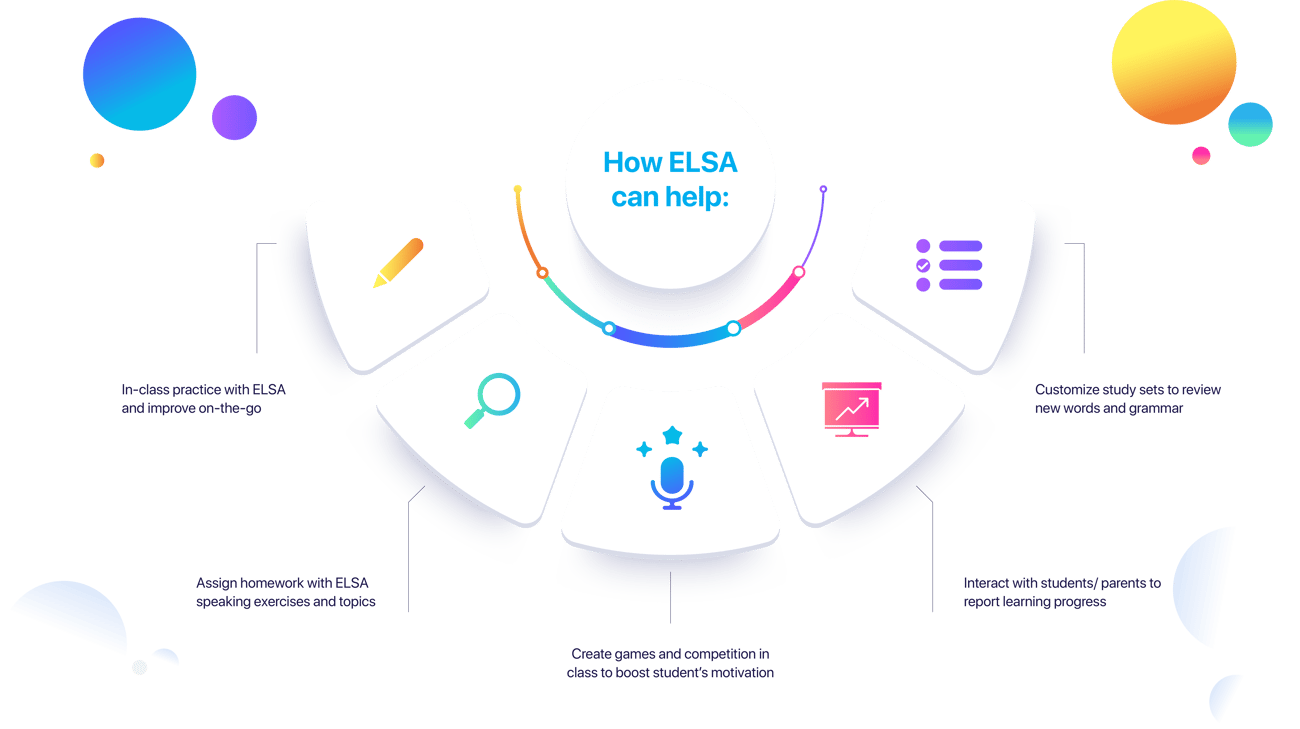 Trusted assistant
for your Pronunciation classroom
Adaptable to
100+
Non-native accents
90%
Users improve pronunciation
after 3 months
Customer success stories
Rice University increases students' engagement and English proficiency using ELSA App
"Each week my students do an oral presentation, and I can tell whether they have been practicing with ELSA or not. ELSA has also allowed me to continuously track and support students' progress, through tracking the dashboard, I'm able to identify when students are falling behind and prompt them to increase their practice time."
Katerina - Lead Instructor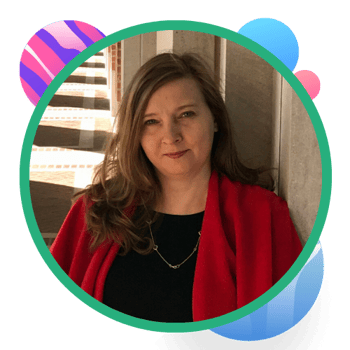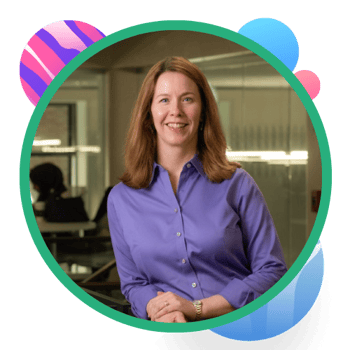 "As an administrator, if I am paying for this out of my own budget, I want to make sure students and instructors are using it and that it's generating results. ELSA's dashboard allows me to do this easily. I definitely feel that ELSA has been worth the money my program is spending on it."
Jennifer Wilson - Director, Program in writing & communication
Empower your students to speak with confidence